Frequently asked questions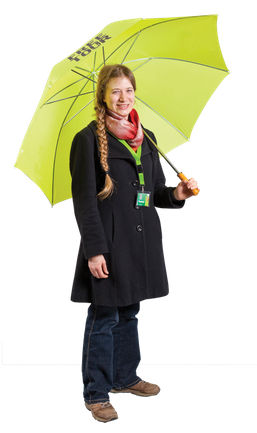 Do your tours really run every day of the year, even during holiday season and bad weather?
Our industry changed as a result of the pandemic. Although we do our best to give you options for a walking tour on any given day of the week, the Free to Join, pay what you decide walking tours are running limited days during the low season (October through May) and we are doing every day tours in the high season (June through September).
What is the maximum group size and why do you have a maximum?
Our free to join, pay what you decide, tours are meant for smaller groups; solo travelers, friends, and families up to 5.
If you are a group of 6 or more people, you will not be admitted onto our tours even if you have multiple smaller bookings, but add up to 6 or more.
We recommend contacting us for a Private Tour.
From our experience, groups of 6+ people may affect the overall group dynamic and we simply want to ensure quality of service to smaller groups who may not be able to afford private tours.
How long is the Grand Tour?
The tour is approximately 2,5 to 3 hours long and covers about 3 kilometres across the city cente
Where does the tour start?
The Grand Tour start at the City Hall Steps at Rådhuspladsen.
The Christianshavn and Classical Tour start at the statue of Bishop Absalon from Højbro Plads.
The Pub Crawl starts at the Memorial Anchor at Nyhavn.
What languages are your tours in?
We offer tours in English and Spanish. Click "book now" which will lead you to a calendar showing the dates and times we offer our tours.
What do we see on the tour?
On the Grand Tour we go from City Hall Square to Amalienborg Palace. On the way we cover Christiansborg Palace, The old city centre, Kongens Nytorv, Nyhavn and much more.

On the Christianshavn Tour we go from Højbro Plads to Christiania. On the way we cover the Old Stock Exchange, Knippelsbro, Our Saviours Church and finish near the Freetown of Christiania.

On the Classical Copenhagen Tour we go from Højbro Plads to Torvehallerne. Highlights include Gråbrødretorv, the University, the Round Tower, Rosenborg Castle and of course, our favourite lunch spot, Torvehallerne.
How much does the tour cost?
It is free to join our walking tours. At the end of the tour you get to decide the amount you want to pay your guide.
Will you accept tips in currencies other than Danish Crowns?
During the times of Covid-19, we recomend tipping via card. Our guides have payment card readers for your convenience. We often get tipped in Euros, Swedish Crowns and American dollars. All the guides are travellers and will find a way to use other currencies.
Do the guides keep, in full, any tips given to them?
In order to continue running these tours in Copenhagen, all guides pay a marketing fee to Guided Tours Copenhagen ApS. based on the number of guests who participated in the tour. This marketing fee is used to pay for our advertisement, websites, flyers, umbrellas, nametags and to run our administration.
The current marketing fee for the Grand Tour of Copenhagen is 15 DKK (2,01 euro) per guest .The Classical Tour of Copenhagen and The Christianshavn Tour the marketing fee is 7.50 DKK (1,00 euro) per guest.
Are the tours suitable for children?
We often have children and little ones joining our walking tours and most of them seem to have a great time meeting the guides and listening to our stories of Copenhagen.
Do we enter any of the buildings on tour?
Unfortunately, due to logistical constraints, we cannot enter buildings on the walking tour.
I use a scooter/wheelchair to get around, can I still join the tour?
You are very welcome to join the tours in a wheelchair. Just be aware that a lot of the streets we go through have cobblestones, the pavements in the city centre are usually quite narrow and some routes can include steps.
Does the Christianshavn tour enter Christiania?
The Christianshavn tour does not enter Christiania, but finishes outside in the general area. We do talk about the culture and history surrounding Christiania. You are welcome to walk through Christiania on your own. If you are looking at doing a Christiania tour you can contact The Tour Guides Group of Christiania: Christiania Rundvisning. They do tours of Christiania throughout the year, but you need to check their website for precise times, starting location and booking requirements.
How do I find the group photo from my tour?
You can find your photo here: www.facebook.com/CopenhagenFreeWalkingTours/photos_stream?tab=photos_albums
When do I need to book a private tour and how?
Please contact us at contact@copenhagenfreewalkingtours.dk
Please note, groups of 6 or more are required to book a private tour.
How do I become a guide with CFWT?
We usually make a post on Facebook when we are looking for new guides. This often happens in December/January when we start searching for new guides for the summer season. You are always welcome to send us your CV and application to contact@copenhagenfreewalkingtours.dk
Still have questions after reading through our FAQ?
Please contact us at contact@copenhagenfreewalkingtours.dk